Have you heard of HubSpot?
HubSpot offers marketing, sales, CRM, and customer services on its platform. It's a SaaS tool founded by Dharmesh Shah and Brian Halligan in 2006. The current valuation of HubSpot is around 26 Billion USD.
Looking at HubSpot's growth study from the inside – it comes to you as no surprise that HubSpot is so successful.
It's HubSpot that coined the term inbound marketing. Thus their growth engine revolves around generating inbound leads since they are inexpensive. So to generate tons of inbound leads that could help HubSpot gain momentum, they launched a free tool known as website grader.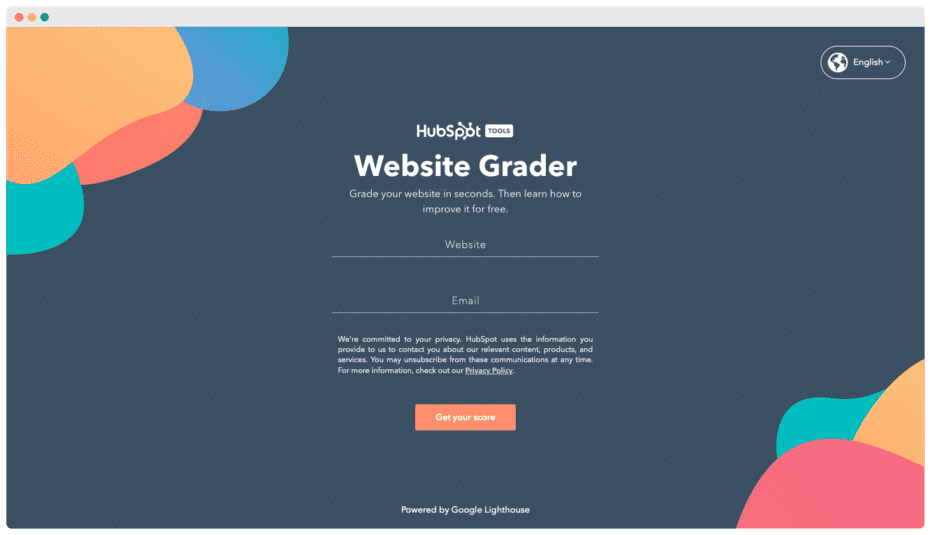 Using website grader, you can get insights on key metrics like your website's mobile readiness, SEO score, security all for free. To use this tool, you first need to enter the website links followed by your email address to get the score.
This tool helped HubSpot's prospective customers to understand that their websites aren't performing as they could be but also optimize their websites to perform better. It also made the value proposition of HubSpot's inbound marketing look more appealing.
This free tool acted as a free consultancy for HubSpot without actually investing the budget & time of the sales personals since this was a complete web experience. As it's a web experience, it can be scaled. Thus between 2006 to 2011, there we more than 4 million websites analyzed by Website Grader generating tons of inbound leads for HubSpot.
This doesn't end here. After the success of website grader, HubSpot launched another tool known as Twitter Grader in 2009. Twitter Grader helps Twitter account holders to analyze how influential their tweets are again all for Free.
Founder of HubSpot, Dharmesh Shah explains, "What Twitter Grader is trying to measure is the power, reach and authority of a Twitter account. In other words, when you tweet, what kind of impact does it have?
With this launch of Twitter grader, HubSpot started generating tons of buzz and conversations on social media. This made the platform go viral making the platform users share their tweet scores on with their followers on social media.
This growth hack has been used by many startups now and it simply works great. So is you are an online business, launch a free tool to drive traffic to your website, then deliver value to your visitors and show them the proper value proposition. This will bring you tons of top-of-the-funnel users to your website without much cost.
A landing page builder tool – Unbounce has this free landing page analyzer.
CoSchedule – a tool to organize all the marketing in one place has a Free Headline analyzer tool that analyses the headline and gives out a score.
With HubSpot's growth engine, they are able to drive tons of leads in an inexpensive way.

I hope you enjoyed this growth study!
If you want my team to build a growth engine that drive sustainable growth for your startup, you can book a call.